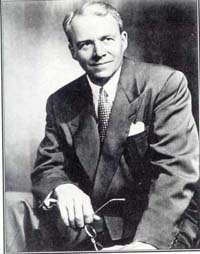 This teacher's guide accompanies the exhibition, The Legacy of Ivan Allen Jr., which was sponsored by the Ivan Allen College at Georgia Tech and was curated by the Atlanta History Center.
Goals for Learning
The importance of civic leadership.
The history of Atlanta as it relates to Ivan Allen Jr.'s life.
The importance of the fight for Civil Rights in the 1960s.
The educational legacy Ivan Allen Jr. left behind at Georgia Tech.
Social Studies Georgia Performance Standards for this Teacher's Guide
To access Georgia Performance Standards for each activity, select the grade designation to the right of the activity title.
Teachers Guide Table of Contents
Questions / Comments
If you have questions or comments regarding this guide (suggested improvements, changes, etc.), please feel free to contact Dr Catherine M. Lewis at clewis@atlantahistorycenter.com
---
This project is supported by the Georgia Humanities Council and the National Endowment for the Humanities We the People initiative. Any views, findings, conclusions, or recommendations expressed in this exhibit do not necessarily reflect those of the National Endowment for the Humanities.